"You don't know how much I understand you… I also lived
that chaos and I can assure you that you can get out of it. The indispensable condition is that you are TOTALLY DETERMINED to leave that state, and to open to the HELP of those who can give it to you, You must be WILLING to work on it at all costs."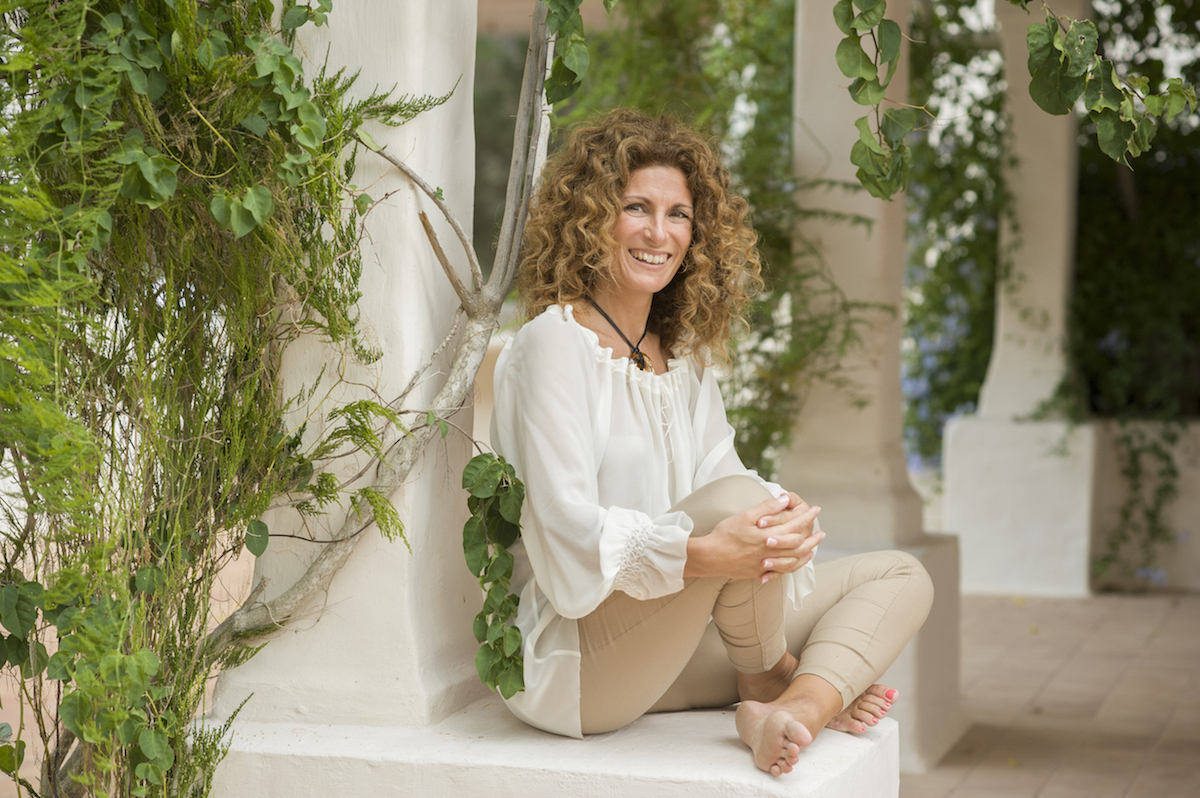 "You don't know how much I understand you… I also lived
that chaos and I can assure you that you can get out of it. The indispensable condition is that you are TOTALLY DETERMINED to leave that state, and to open to the HELP of those who can give it to you, You must be WILLING to work on it at all costs."
Feel

 guided as you approach YOUR TRUE ESSENCE.
Let me take you by the hand and help you FIND OUT what has happened in YOUR LIFE and what will happen as you go on this journey.
Does any of this sound familiar?
You have been reading self-help books for some time
You may have attended a retreat or personal growth workshop. Now you need to INTEGRATE and USE all those teachings in your day to day life.
You don't understand why you are more and more exhausted
Nor why you attract negative people or situations into your life. You are determined to apply the necessary changes forever.
You want to make a PROFESSIONAL CHANGE
But you don't know where to begin. You are afraid to lose your current security but you can't bear your present profession anymore.
You do your best to stop feeling NEGATIVE EMOTIONS
That seem to chase you endlessly: anger, sadness, loneliness, fear, anguish… When will this end? And you have decided to OVERCOME them at any cost.
You are tired of making mistakes in your loving relationships
And you do not know what it is that you are missing to stop attracting the INAPPROPRIATE PARTNER. You want the answer NOW.
You would like to connect with your spirituality
And you want to learn to MEDITATE but every time you try you despair because you do not know how to do so. You want to get there NOW.
My goal as a guide is that you gradually STOP DEPENDING on me. That you reach your own mastery. I will teach you to CONNECT with your Higher Self, the wisest part of you that has ALL THE ANSWERS you may need throughout your life.
Your achievements will be my greatest satisfaction.
Mmmmm…. It depends… Yes, it depends on…
How far you want to get
The amount of difficulties that you need to solve
Your soul's rhythm
Your inner resistances (this is an autoboicot issue…)
The amount of work that you do between sessions
In any case, vas you are going to need a minimum of several months. For some people it may be years.
The good news?
THAT IT'S POSSIBLE. And that although it seems a long and hard work, it is very short compared to everything your soul has lived. Think about it…
How will we work
If you decide to accept the challenge of transforming your life, this is how it will happen:
How will we work
If you decide to accept the challenge of transforming your life, this is how it will happen:
1st PHASE First Session: Diagnosis and Worksheet
You will tell me what you want to achieve with an order of priorities. It can be a very long letter to Santa Claus. Remember…
"Everything is possible and you deserve it all".
Te haré muchas preguntas para entender las CREENCIAS LIMITANTES de tu educación y otros aspectos menos obvios que te han llevado a no tener resuelto lo que deseas transformar. Si el tiempo lo permite, haremos un breve EJERCICIO EN ESTADO MEDITATIVO. No importa que no hayas meditado nunca. Recuerda… I will ask you many questions to understand the LIMITED BELIEFS of your education and other less obvious aspects that have led you to not have solved what you want to transform. If time allows, we will do a brief EXERCISE IN A MEDITATiVE STATE. It doesn't matter if you have never meditated. Remember …
"I adapt to your rhythm and your starting point"
It's great that you can learn in a personalized way. And you will discover some causes of your difficulties…
2ª PHASE Several sessions: Initial cleansing
During some sessions we WILL CLEAR THE WAY to your deep work.
How?
Mainly cleaning negative energies that don't allow that work. But I will not only help you clean. I'll teach you to do it yourself and I'll ask you to adopt that habit.
You will feel lighter and with more energy.
But… that's just the beginning.
3rd PHASE Deep work: Flames Method®
Using the support of the Regressive Therapy technique, but in a totally different way from the usual avoiding to stir negative episodes to the maximum extent.
First I will listen to you.
Each day that we see each other, you will tell me what you have practiced from the exercises that I have given you and you will let me know the changes you have experienced as well as the most significant happenings in your life. The session will get adapted as those changes take place.
Afterwards we will work.
In the second half of the session I will guide you to a MEDITATIVE STATE that will allow deep work in your SUBCONSCIOUS MIND, your emotions and your energy.
Flames Method®
It is a healing method based on the work of the subconscious mind that allows gradual access to the understanding of healthy models of man and woman and to integrate properly the feminine and masculine energies. It also allows you to gradually access your Higher Self to direct your whole life from another level, after releasing your emotional blockages and limiting beliefs.
Matrix Maestra®
It is a more powerful energy work tool than Reiki, which is applied with your hands in instantaneous energy waves. It combines quantum physics with the two-point technique of Hawaiian shamanism. It transports the person to a higher evolutionary level, frees him/her from limiting beliefs and emotions and allows him/her to create new realities with respect to his/her goals.
Aura-soma
It is a therapy based on colour and essences that transform the aura and electromagnetic field creating a more powerful effect than Bach flowers. The practitioner interprets your selection of 4 of the 110 bicolour bottles that indicate your soul mission, your obstacles, your present moment and your tendency for the future and recommends you which one to use in treatment to overcome your obstacles, applying it in the right areas. Odor essences are also used in therapy to contribute to the work of the session.
Ataraxia
This therapy was used in Atlantis as a holistic healing method. It is based on minerals, mineral essences, reticular fields, geometric symbols and working the subconscious mind, to free you from limiting beliefs and emotions that block you in addition to helping you to see your potentials and how to achieve them.
72 Shemot
The 72 Holy Names of God are part of the ancestral knowledge of Kabbalah and are a very powerful healing tool as they elevate you to another reality and level of consciousness where all blockages are neutralized. They can be used in meditation or being applied with other techniques such as Matrix Maestra®.
Genetic Lineage Healing
Using Mary Magdalene's Symbol and various existing codes, we can cleanse the energy and emotional burden as well as false beliefs that come from our ancestors, in addition to releasing their karma to stop carrying their burden on our backs. This allows the blockages in our lives to gradually disappear.
Past Life Regressive Therapy
It is a subconscious mind work therapy to retrieve past lives memories and those from your past in this life to deprogram the emotional pain points and limiting beliefs that are affecting your life preventing you from achieving your goals.
Janosh Art Holograms
It is a therapy based on sacred geometry as access codes to a new inner reality in which the blocking emotions are disappearing and the aids to achieve it are being enhanced. These channeled drawings can be applied in different ways to sense their effect.
Numeric Sacred Codes
These Numeric Codes channeled by Agesta act as access passwords to the neutralization of blockages of different types and to the attraction of other realities by means of the mental repetition of these codes although techniques like Matrix Maestra® also can enhance them.
DNA Activation
Through the appropriate phrases in Hebrew and channeled by Kryon, access to the activation of the different layers of the DNA is given to release ancestral blockages recorded in the DNA and to activate the dormant parts of it that will allow us to access a new improved version of ourselves.
Spiritual hypnosis
It is a tool that allows you to work on your own your limiting beliefs and replace them with new instructions to your subconscious mind to direct it to the connection with your Higher Self and to help you disidentify with the mind.
Reiki
It is an energetic therapy that allows you to receive universal energy through the hands of the practitioner and it helps you balance your emotions and energy.
Isis Family Constellations
This group dynamics is similar to the Family Constellations but it adds characters from our multidimensional reality such as our Higher Self and Cosmic Parents to see the root of our conflicts from a much higher perspective and reach a deeper and more permanent solution or one of difficult access.
Hebrew Pendulum
The Hebrew Pendulum is a powerful tool that combines dowsing to diagnose and vibrational medicine to radiate the frequency of Hebrew words and the 72 Shemot and thus clean and heal different energetic and emotional aspects that may be difficult or slow to eliminate with other techniques.
Did you know that 90% of what we do and happens to us is controlled by our SUBCONSCIOUS MIND?
No matter how much you modify your conscious mind, that the power you will have about yourself and your life will never exceed 10%.
Yes, in order to have lasting and effective changes it is essential to modify the SUBCONSCIOUS MIND and all the limiting criteria and/or traumas that stay there.
Some of the many benefits of this therapy
You will attract the like-minded person with whom to build a harmonious relationship. Either you will make the changes in your current relationship or you will give way to another more related relationship.
You will understand the real reason why the relationship with your parents or your children is difficult and you will learn to build a more satisfying situation for everyone.
You will discover the hidden reasons of your anger, fear, sadness or anxiety and you will have the tools to transform those emotions.

You will learn to build harmonious and sacred relationships, attracting friends and collaborators more closely related to your true essence.

You will understand all the reasons for your growing spiritual interest and you will receive the proper guidance to develop yourself in that aspect of your life.

You will understand the true hidden role of women in the times to come and you will apply it in all areas of your life feeling more complete as a woman.

You will discover what you came to do in this life and you will be taking steps in the direction that allows you to do so.

Do you dare to transform your life?